In Teller County, Colorado, pet license fees and donations are an important source for funding essential animal services. When you license your pet, know that you are doing your part to help your local shelter care for lost, injured and abused animals.
We are proud to call the TCRAS: Teller County Regional Animal Shelter an official Safe & Happy Partner. We will always donate 20% of every designer tag sale to TCRAS in an effort to provide additional funding for the community's vulnerable animals and the dedicated staff that serves them. They are doing some pretty amazing things for local animals in need, read on to learn more about this great organization!
900
Animals sheltered
per year
600
Adoptions
per year
300
Lost pets
returned to owners
13
Employees
100
Volunteers
20,000
Volunteer hours
Talkin' Shop
We spoke with Executive Director, Angela Davis, about what's been going on at TCRAS.
What is something you are really proud of as an organization? We take the time to get to know each animal individually so we can find the best fit for them and their eventual owners. Especially when animals are new to a shelter setting, they need time to adapt and let their true personality come out.
We also go above and beyond! For example, we offer medical care and training focused enrichment programs which help animals have the support they need to be fear-free and comfortable. We use the Mighty Medical Fund to help contribute to all of these cases and provide more expensive medical care when needed.
What is something that makes your shelter unique? Our shelter is small but mighty. We are in a very large, rural area and we serve a diverse population; which means that we have great outreach into the community. For the lower income population, we have a voucher program to help with the cost of spaying and neutering their pets.
We have a TNR (Trap Neuter Return) program to help with the feral cats in the community.
Our Paw In Hand program is also something we're proud of; if an owner is having an issue with their pet and thinking about giving them up, we'll have a paid trainer go into the home to help one-to-one with correcting behaviors. This way, there can be a positive outcome and the pet can stay at home!
What is a program that you run that is really important for people to know about? Doggy Day Out! Without the many barriers, volunteers are able to take a shelter dog out for the day to go on a walk or a hike, with all supplies provided. It can be a good way to get dogs out of the shelter and into the world for a bit, as well as getting exposure for adoption, or taking photos and promoting adoption on social media. Plus, it is healing for the volunteers who want to spend time with the dogs. The pups come back ready to rest. The most beautiful thing about this is that volunteers come back with information about the dog we never would have known if the pup didn't get outside of the shelter!
Can you share a story of a specific pet you helped recently? Addison is a very shy dog and doesn't seem to like engaging with the world. But with the trainer that's been coming in to work with her, she's slowly but surely building her confidence and security. We've even had an energy healer come in and work with her through Reiki!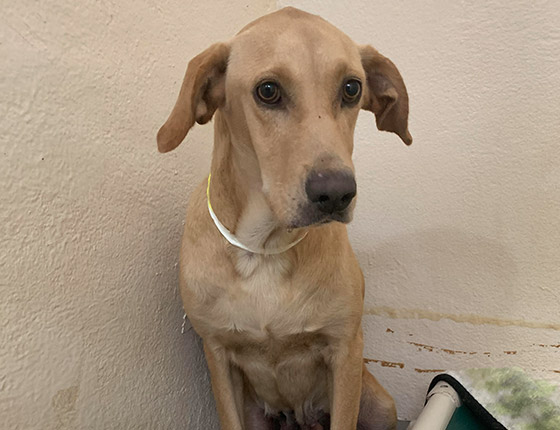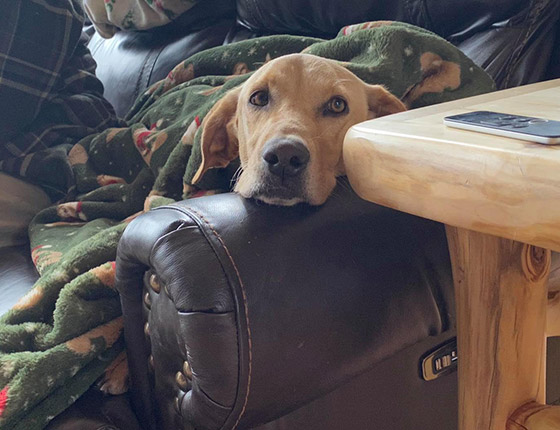 Daisy is the adorable poster child for how important licensing and microchipping is. She has been in and out of the shelter for over a year. And we had to spend a pretty penny getting this one's ACL repaired!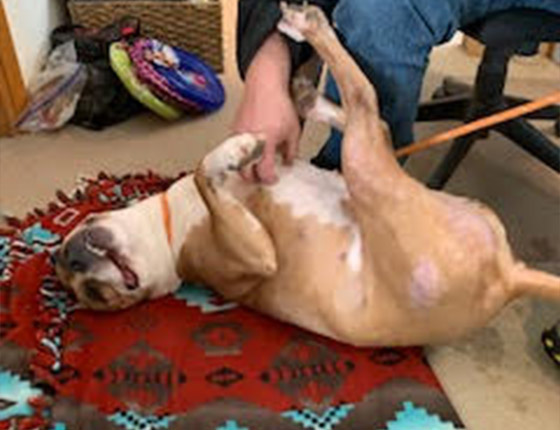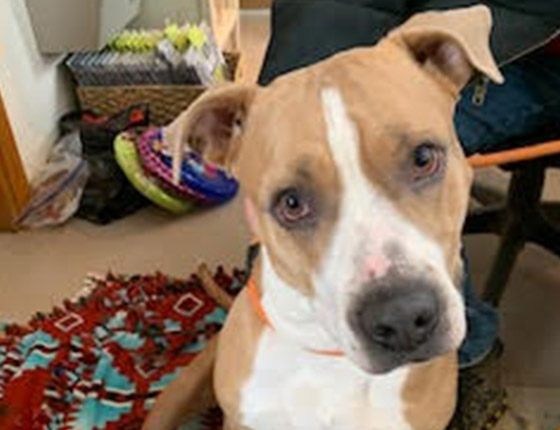 To what extent are pet license fees contributing to your overall budget? Currently 3%, but we are hoping for it to be 7%.
Do you have any specific advice for pet owners that you'd like to share? Yes, I hope everyone understands how important licensing and microchipping is - which includes keeping it current and renewing your license and updating information when needed. Especially when people move, they need to keep their information current. The animals themselves don't have a voice so these tools act as their voice to get them home.
A new furry friend in your life needs time to adjust to their new environment. They are not like a toy you pull out of a box which immediately works the way you want it to, but if you have the patience to let them heal and learn to trust, you can work it out together.
Is there anything else you want to let us know so we can get the word out? We're working really hard to think outside of the box in terms of raising money. This time of the year is our time to plan for next year, and it's been an added challenge to raise money with COVID-19.
Shelters are not just shelters anymore; there's a lot that goes on behind the scenes in the shelter and rescue world. Shelters are resource guides, and they try to help with the behavioral and medical issues to help each pet be healthy and happy in their new lives.
For more information about TCRAS, visit
https://www.tcrascolorado.org/